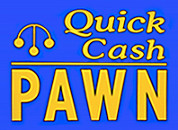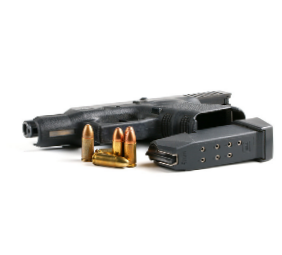 Have a used firearm you are trying to part with for some cash or are you trying to pick up a new one? Quick Cash Pawn will buy, sell, or trade any weapon you are interested in. We deal in all rifle, handgun, shotgun and compound bow brands including:
Add-to or buy-from our large weapons inventory
Have something else you want to sell or trade?
Quick Cash Pawn is primarily a dealer in jewelry, electronics, and guns, but we do handle some specialty items as well. Have any gun or hunting accessories or other unused hobby equipment? We will be happy to deal with you for them!
Buy, sell, or trade
your unwanted
equipment today!
Turn your pre-owned firearms into new guns, accessories, or cash!
Ruger

Savage

Marlin

Colt

Bushmaster
Stag

Windham

Glock

Remington

Beretta
Elite

Hoyt

Bear

Mathews

McPherson
Winchester

Tristar

SKB

Browning

Weatherby
Tillers

Boats

Flatbed trailers

Lawnmowers

Motorcycles
Golf clubs

Climbing stands

Ammunition

Holsters

Lasers and laser sights
Clips/magazines

Cases

Slings

Scopes